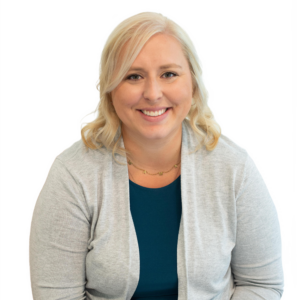 Carrie Kaczmarek Bland started her career as a Certified Professional Nanny over a decade ago by attending the former English Nanny and Governess School. She has worked with children from newborn through preteen years and truly enjoys the deep connections she's made with each and every one that has been in her care. Some of her passions include sharing about the importance of water safety and survival skills, mentoring the next generation of nannies, and building the in-person community where she's located in Indianapolis by planning and hosting nanny events like playdates and the annual iNNTD. Since becoming a mom in late 2020, she has shared her personal experience and journey as a nanny mom on social media (@carriethenanny on Instagram), as well as on multiple podcasts and other online media outlets. Most recently, she co-presented The Nanny Mom Conversation at the 2022 Nannypalooza and is looking forward to continuing and expanding the conversation at the 2023 INA Conference.
Check out the Speaker Feature with Carrie
The Nanny Mom Conversation: The Value and Marketing of the Nanny Parent
The Value and Marketing of the Nanny Parent is the third installment in a now international conversation about being a nanny and a parent simultaneously. This conversation is designed to help caregivers, agencies and employers debunk some of the myths about nanny parents. Additionally, this workshop will highlight some of the many benefits of working with nanny parents, should they choose to bring their child to work or not. The Nanny Mom Conversation is a multi-layered onion that is necessary for the growth of this industry as a whole. To keep career nannies in this industry we need to support them, and one way to do so is to highlight the value of the nanny parent.