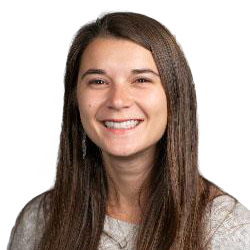 Chelsea Klassen is a travel nanny with 10+ years experience working with families from around the world. Her travel nanny experiences have taken her to the ski slopes in Canada, sailboats in Turkey and Greece, islands in the Carribean, the oceanside in Spain, and the suburbs of Australia, among other places. She graduated with a Bachelors degree in Global Development Studies in 2018 and a Masters degree in Development Studies in 2022. Chelsea is also a sessional faculty in the Global Development Studies program at the University of the Fraser Valley and a researcher at the CHASI Hub, with publications in the educational field. Chelsea centres her nanny practice on excellence, education and empathy, and strives to provide families with bespoke care that is considerate of each member's unique needs.
Check out the Speaker Feature with Chelsea.
Jetsetting: Tips and Tricks for Travelling with a Family
For many nannies, travel nannying seems like a dream come true, but rarely is it all smooth sailing. The jet setting session will help explain the reality of travelling with your nanny family. It will begin with a brief introduction of the facilitator's experience and background as a travel nanny across five continents. It will then break down some best practices when it comes to travelling with your nanny family. It will explore five key components—clear communication, planning effectively, creating boundaries, setting expectations, and adapting to change. Nannies will be asked how they would deal with real life travel scenarios and discuss some helpful solutions as learned from the facilitator's learned experiences. This will be an interactive workshop where nannies will develop skills to aid them in their future travel nannying adventures.