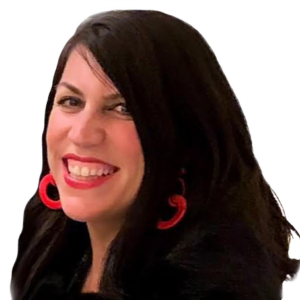 As GTM's Agency Partner Manager, Christine builds relationships with agencies across the country to help their families pay their household employees legally, while providing education and resources on benefits, human resources, and employment law compliance. Christine successfully ran her own agency, Naptown Nannies, located in Annapolis, MD, for 10 years. She was a nanny herself for many years in the South Jersey/Philadelphia area for one of the country's longest running agencies, Neighborhood Nannies. She also spent a year teaching English to primary school students in Shanghai, China. Christine holds a bachelor's degree in Marketing/Entrepreneurship from Syracuse University and an MBA from St. Joseph's University. A member of St. Mary's Parish and Hospice Cup Executive Director, Christine enjoys being with her crew either on the water or creating her next charcuterie board. She resides in downtown Annapolis with her husband and three children.
Round Table Discussion: Nanny/NCS Focus
Not Just Numbers: The Benefits of Understanding Your Paycheck

Ever wonder what all those numbers on your pay stub mean? Anyone receiving a paycheck should understand the information included on their pay stub and review it regularly to make sure that you are receiving the money you've earned and are also paying the correct amount in taxes. Join us for a detailed look at the taxes and deductions your paycheck reflects to help you better understand what it means to be paid legally. Learn the difference between gross pay and net pay, what FICA taxes are, if you have deductions for state sick or family leave, and more. You'll also learn about the benefits you can miss when you are paid "off the books," including pre-tax health benefit accounts that reduce taxes for you and your family.