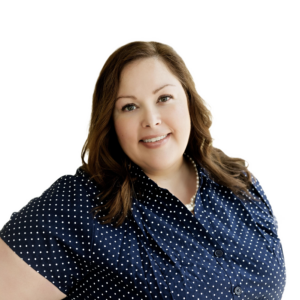 Cortney Gibson is a master-level newborn care specialist, holistic sleep consultant, and educator for parents and caregivers. She holds an advanced certificate in newborn care from the Alexandria School and has studied greenproofing, maternity and child sleep, human microbiome and infant mental health through various institutions. She also holds a certification in Health Coaching from the Institute for Integrative Nutrition, was a Certified Child Passenger Safety Technician prior to the pandemic, and is working toward certification as a Lactation Counselor.
Cortney has been working with families since 1997. In 2004, she founded Gibson Newborn Services, which has grown into a busy referral service. Having spent over 90,000 hours nurturing babies and caring for young children all over the country, Cortney is widely recognized as an expert in the field of newborn care. She has also been featured on the Today Show, Fox News, and in many newspaper articles for her work with babies.
After 10 years of speaking at conferences around the country, Cortney debuted the first Sleepwonders course in 2017. Sleepwonders is known for in-depth coverage of sleep science, acknowledgment of all parenting styles, and its signature system for responsive infant care and healthy sleep. When she's not talking about babies, Cortney can be found chasing after her toddler, Sawyer, on their farm in Indiana.
Nutrition For Brain Development
When you think about pediatric nutrition, does your mind go directly to a picky toddler you know, a pre-schooler who won't eat vegetables, or maybe even the great debate about how to start solid foods for infants? Those are important times in a child's nutritional life, but when you go back even further, you will see just how impactful nutrition can be. Join Cortney Gibson for this fascinating workshop and discover how nutrition can protect and enhance brain development. This process starts months prior to conception, continues throughout gestation, and is especially important in the first years of life. Cortney will talk about several key nutrients and the benefits they hold for infant brain development, as well as the importance of human milk. She will share how foods that affect the microbiome also affect the brain and Cortney will also reveal her signature process for starting solids for maximum brain support and long term health benefits.