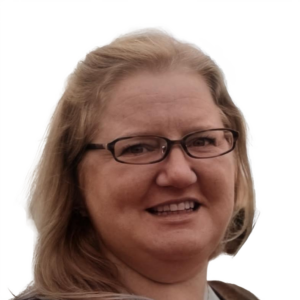 Danielle Bujnak is an INA-credentialed professional nanny and Master Newborn Care Specialist®, and a highly qualified early childhood educator, consultant, and professional development instructor. Her broadly-based education and training complements her many years of experience guiding and caring for infants and children of all ages – and their families – in a wide variety of settings.
Danielle has supported families in individual family homes including high profile and ultra high net worth families, home schooling, day cares, preschools, and Montessori, Reggio-inspired and Waldorf-based early childhood programs. She has undertaken many diverse professional enrichment courses, including the RIE® Foundations for Professionals and in-person training from the American Academy of Pediatrics in Developmental & Behavioral Pediatrics & Pediatric Emergency Medicine. She is currently finishing the last course in her Master of Science degree in Inclusive Early Childhood Education, specializing in Infant/Toddler Mental Health, Educating Children who have Special Rights, and Constructivist Curriculum & Instruction. She achieved licensing as a Master Teacher & Site Supervisor in the state of California, permitting her to supervise and coordinate a child care and development program for ages birth through third grade, and to guide and mentor other teachers in best practices for these ages.
Tales from the Trenches: NCS Contract Tips with Diamond Knights and Danielle Bujnak

Diamond Knights is an NCS who, like many of us, had a really tough experience this year with a client family and the agency who placed her, yet simply adding some key ideas to her contract would have made it a much easier experience for her.
Find out more about her experience, and how it illustrates some important clauses that you should consider adding to YOUR contract. We will cover a variety of challenging situations in addition to the pitfalls that Diamond experienced, and you will also learn and have the opportunity to practice important skills for discussing contracts in a productive way with current and potential clients. Most importantly, we will discuss how to explain to a client or agency why you have your own NCS contract, and don't want to use something they have created.
Please note that every NCS needs to have their own lawyer review their contract, to make sure that it meets their unique individual needs, in their jurisdiction. This presentation does not include any legal advice on specific wordings and their legal meanings. The presentation is intended as a professional development exercise in thinking ahead for potential challenges and practicing professional communication skills.