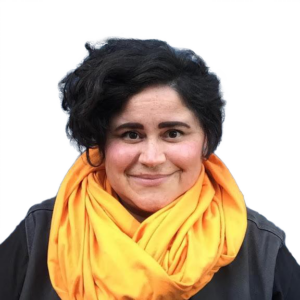 Danielle loves people, and approaches life with a heartfelt desire to understand, shift, and support individual and collective growth through meaningful relationships. Danielle has been working at Adventure Nannies in a variety of leadership roles since 2016, and previously worked with local and national businesses on developing their branding and marketing, in addition to consulting with small business owners and leadership teams to navigate challenging employee situations in an effort to support the holistic growth and health of the business.
Danielle is motivated by the potential to positively influence and impact others, and all of her efforts both personally and professionally are centered around that primary purpose. She's passionate about using her inherent privilege to amplify and center the voices of those who have been historically marginalized by systems of oppression, and she remains a steadfast student of the world who cherishes the gift of critical feedback. She possesses a DEI certification from Cornell University, along with HR training via AIHR and SHRM. Danielle lives in beautiful Seattle, WA with her incredible partner Ryan and their adorably mischievous dog Arlo.
Check out the Speaker Feature with Danielle.
Is Quiet Quitting Threatening Profitability At Your Organization? Here's How To Recognize And Remedy The Dangers Of Disengaged Employees
The often misunderstood topic of quiet quitting is not just a passing TikTok trend, the impact of disengaged employees is as old as time. In this presentation, Danielle will be delving into the factors that precipitate this costly behavior, how it can drown an organization's profitability, and what you can do to turn the tide. Workplace satisfaction has a direct correlation to the success of a business, one that HR consultants and leading experts across the globe have dissected and studied for years. In this presentation, Danielle will share the origins of quiet quitting, its relationship to "hustle culture", and how business owners can use this knowledge to develop a keen understanding of what motivates their employees, and reap the financial benefits of having a committed, focused, collaborative team.