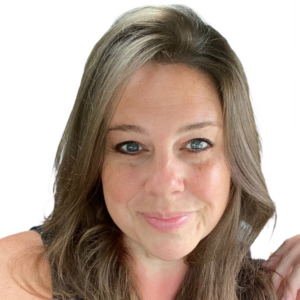 Greta Schraer has devoted the last two decades of her life to the childcare industry as a professional nanny, youth minister, nanny community director and nanny placement agency owner. CincyNanny began in 2009, first as a community of professional career nannies when Greta began gathering Cincinnati nannies for training, playdates, social events and professional peer support. In 2015, Greta expanded CincyNanny to offer nanny placement, connecting families and career nannies for employment. Greta has a heart to mentor families through the hiring process, advocating for legal pay and excellent screening. She seeks to coach candidates and mentor nanny leaders with her expertise and unique voice in the industry. Greta seeks to live the core values of integrity, loyalty, innovation, collaboration & purpose through her work. She has served a cumulative 9 years on the INA Board and was awarded the INA Nanny of the Year Award in 2010. Leading with integrity, locally and nationally, Greta has a heart to elevate the nanny industry overall, while empowering all women in the workforce. Providing excellent jobs for nannies, excellent support for families and ultimately enriching the lives of children.
Watch the Meet the Speakers Feature with Greta
.
The Next 5 Years: From Dreams to Details
Whether personal or professional, growth requires seasons of dreaming, building, maintaining and resting. In this workshop we will talk about tangible ways to recognize your unique dreams and make them actionable over time. From the mind of a project manager, we will talk systems and milestones to get you from where you are to where you want to be!