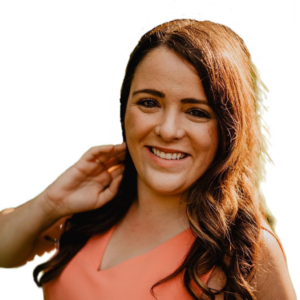 Jacqueline Sutton is an Early Childhood Development Researcher and Nanny who focuses on working with infants and young children. Jacqueline's experiences with young children include teaching a multi-age preschool classroom and nannying for three families. Jacqueline completed her Master's in Effective Teaching and Leadership from Butler University with a focus in Applied Educational Neuroscience, which sparked her interest for continuing to explore how we can help young children identify and regulate their emotions.
Jacqueline transitioned from teaching to nannying after realizing that what brings her the most joy in working with young children are the individual learning experiences she has when working with children one-on-one and in small groups.
By combining her passions for photography, brain architecture, and working with young children, Jacqueline has been able to create resources to use within her nannying practice that help young children develop self-regulation techniques. Jacqueline's other areas of interest as a nanny include play-based learning and creating play areas that promote creative thinking, problem solving, and open-ended play. Jacqueline says that what she loves most about being a nanny is building strong relationships with each child she works with and exploring children's unique interests with them. She loves seeing children's excitement when they see their interests represented in their play environment through toys, books, and activities. In addition to nannying, Jackie also creates activity guides for other nannies and caregivers. Outside of nannying, Jacqueline enjoys writing, photography, hiking, spending time with loved ones, and going on adventures with Gus, her Australian Shepherd.
Round Table Discussion: Nanny/NCS Focus
Self-Regulating with Photography

Jacqueline Sutton invites INA Conference Attendees to collaborate in a meaningful discussion on how we can use photography as a tool for emotional regulation and social and emotional learning with young children (Ages 2 – 6). Jacqueline will present findings from her study on using photography as a tool for labeling and identifying emotions, expressing emotions, and self-regulation. This conversation will also include an opportunity to brainstorm how you can use photography as a tool for self-regulation within your own nannying practice or home environment.