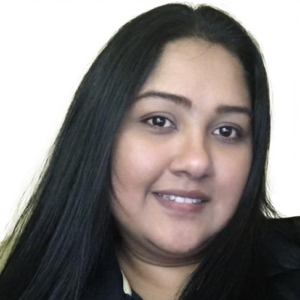 Kavita Sawh has Bachelor's degree in Technical Education and Training from University of Central Florida (UCF) and a Master's degree in Human Resources Education and Leadership Training from Louisiana State University (LSU). She has been a UCF employee for over 13 years, spending most of her Higher Education career working at Counseling and Psychological Services by creating inclusivity through the Healing Arts Program by providing space for creativity, arts and healing. She transitioned to the Office of Diversity Education and Training in January 2020 and currently serves as a Training Specialist. In her current role, Kavita coordinates the Leadership Enhancement Program (LEP), facilitates the Seeking Education Equity and Diversity (SEED) program, supervises the student and graduate assistants and facilitates diversity workshops for faculty, staff, students and community partners. She has a passion for higher education and diversity education so being able to bring the two together as part of her everyday job is literally a dream come true.
Watch the Meet the Speakers Feature with Kavita
The Unconscious Mind: Implicit Bias
Research demonstrates that 90% of the time, our decision-making occurs subconsciously. This means that our brain is forming perceptions and making decisions based on our beliefs, learned knowledge, and lived experiences. Unless we make a conscious choice to explore our decision- making process, our conclusions will often include biases and limit our ability to think outside of the box, consider alternative solutions, work collaboratively with diverse populations, and treat people equitably.
Inclusive Communication
Inclusive Communication explores the concept that as we engage with one another, it is important to understand how everyday conversation may reinforce inequities and decrease employee morale and innovation.