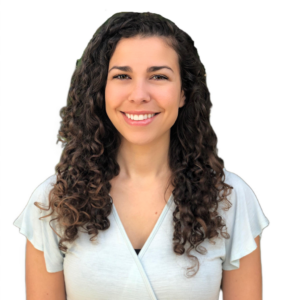 Maria Gianfilippo is a Speech-Language Pathologist and founder of Organic Speech Therapy, a private practice located in Clearwater, FL. Maria specializes in treating young children, ages birth to three, with communication delays and disorders. She is especially passionate about empowering little ones' parents as key helpers in their child's language development and founded the programs Talkative Babies and the Parent's Guide to Talkative Toddlers to further support parents. She is a speaker on the topics of baby/toddler language development and has presented to many organizations that support parents and child care workers. Maria is extremely passionate about sharing her knowledge with her community to set children up for success now and in their future!
How to be Proactive in Speech Development
How to be Proactive in Speech Development educates nannies regarding language development in children birth to three years of age. Covered are the developmental progress of receptive and expressive language, milestones at each age, how to promote language development in everyday routines for those working with this age group (improve communication, reduce communication related frustration & meet milestones), how to tell if there is a delay and the appropriate action to take if there is a delay. This presentation also focuses on the importance of spotting signs of a delay early and early intervention as nannies play a vital role in helping children with a delay as they are with them so often. Pacifier use and screen time effects on language development will also be addressed.