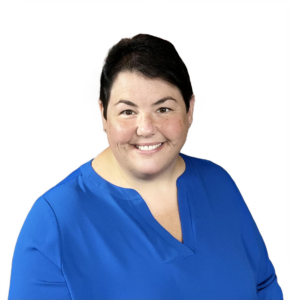 Michelle LaRowe has over 25 years of nanny industry experience. As an International Nanny Association credentialed nanny and Nanny of the Year™ award recipient, Michelle has authored several parenting books including Nanny to the Rescue!, Nanny to the Rescue Again! and Working Mom's 411. Michelle has also served as executive director of the International Nanny Association and serves as executive director of Morningside Nannies, editor in chief of eNannySource.com, and as an expert content contributor, product reviewer, and consultant for a variety of major brands. To educate the next generation of nannies, Michelle launched NannyTraining.com where she has enrolled students in over 35 countries. Her formative course, offered exclusively in partnership with NannyStella, Inc., is the only US Based CACHE Endorsed Customized Qualification for nannies. Michelle serves as editor in chief of Nanny Magazine, a digital trade publication for the nanny industry, and is the lead educator at GlobalNannyTraining.com, an online nanny training platform that offers NCFE and CACHE accredited training programs. Michelle and her husband Jeff live on Cape Cod, Massachusetts with their five children, three of whom they adopted through foster care.
Watch the Meet the Speakers Feature with Michelle.
Understanding Fit: Decoding the Models of Nanny Care
Every job isn't right for every nanny. Understanding what makes a job the right fit can lead to greater job satisfaction, increased job performance, and workplace longevity. Decoding the three models of nanny care and identifying which model aligns with a nanny's caregiving approach is essential in choosing the right job and making the right match. From management style to the role a nanny plays in the family, analyzing the parents' expectations and contrasting them to what brings a nanny job satisfaction and a sense of purpose in the workplace is the secret to finding the right fit and making long-term matches.