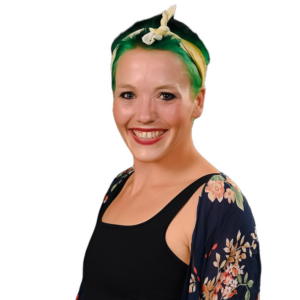 Reagan Fulton is a nature-based education specialist, creative entrepreneur, mom, and lifelong learner. Reagan grew up in Cincinnati, Ohio, and nannied for almost ten years before pivoting to offer childcare from her home.
Believing that nature-based education is the best way to help children learn while having fun,  in 2021, she founded Playful Acre. Playful Acre's goal is to Inspire, Educate, and Equip families and caregivers to preserve the Magic of Childhood by providing nature-based experiences that help children learn and grow. Reagan inspires her community by sharing her everyday struggles, wins, and lessons on social media in an authentic and relatable way. She has a passion for education and strives to be an example of what it looks like to live a life full of purpose. She educates through workshops, one-on-one coaching, and a blog and podcast, the Magic of Childhood. And she equips adventurers of all ages at The Shop @ Playful Acre with nature-based gifts, stickers, and more.
Reagan is an advocate for mental health awareness and neurodiversity inclusion. She is an avid supporter of female entrepreneurs and loves connecting with like-minded educators and always strives to learn something new every day.
Check out the Speaker Feature with Reagan!
Sensory Integration Through Nature Play
Children explore their world through their senses, and while we often think of the main 5 (sight, touch, smell, hearing, and taste), but did you know that there are 7 important senses that develop in early childhood? This workshop dives deep into sensory integration through nature play and how that supports whole child development through early childhood.
Reagan covers tips for implementing nature play activities at home or in the classroom and ways to provide other safe nature play spaces for children. We will walk away understanding…
How sensory integration develops in young children
6th and 7th senses (Vestibular sense, Propeceptive sense)
Benefits of nature play from a sensory perspective
Real-life tips for helping sensory-sensitive kids get out in nature without trauma or stress
Ideas for sensory-seeking thrill seekers to give them the input they seek, safely.