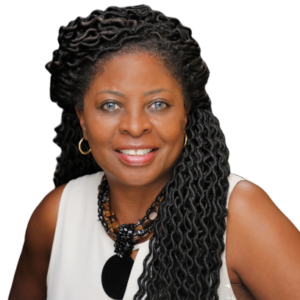 Sheryl Mays is a Chief Experience Officer, 5x Author, award-winning International Speaker, On-Air Personality and Corporate Trainer. As the President of Rise and Shine Consulting and Coaching Firm, she provides consulting services and training for individuals, teams and organizations on customer experience, customer service and customer support. Sheryl is a contributing writer for Entrepreneur and Customer Think Magazines, Founder of Affirm Your Truth: The Affirmation Movement, Podcast Host, The Customers Tea and founder of Master the SALE Academy.
Sheryl has a passion for creating experiences that will allow businesses to increase their referrals, sales and accelerate profits using a "breaking the script" concept leading to an increase in customer retention. She is an award-winning sales leader in the corporate world with more than 20 years leadership experience. A native of Buffalo, NY, with one daughter, a granddaughter and 2 furry friends. She holds a BS in Business Administration, Lean Six Sigma Black Belt, Neuro Linguistic Programming Practitioner, and a Jack Canfield Certified Trainer. She has held several positions volunteering with various civic organizations and presently volunteering as an alumnus for Seminole State College, a counselor for SCORE Orlando, Seminole Chamber of Commerce and actively involved with Women Entrepreneurs of America (WEA).
Watch the Meet the Speakers Feature with Sheryl.
Influential Leadership Creates High Performing Teams
This workshop will lead you through simple common-sense principles that are fundamental to healthy, high performance teams and cultures. Since culture change begins with the individual it starts with you–the leader.
The concepts are principles of leadership as well as life-effectiveness. They are presented in an interactive way to help you understand them in terms of your everyday life. You will learn how to be a better coach, feel more empowered, get more results in less time, work with and influence others, and shape a culture. In this era of competing priorities, many organizations neglect one of their most important investments–the growth and development of people.
The High Performance workshop helps participants:
Achieve greater results and added satisfaction
More success with less stress
Better balance of assignments
Improved relationships with teammates and customers
Greater resilience to change
Better influencing skills
Added leadership and life effectiveness
Healthier, better-performing teams and cultures