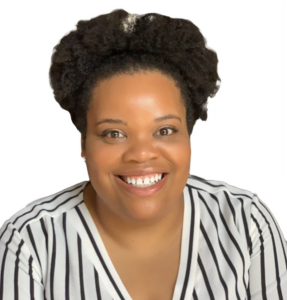 Stephanie Bauchum is a business owner, former professional nanny and household manager with over 14 years of experience in the private household staff industry. With a background and bachelor's degree in music, Stephanie taught early childhood music classes, which opened the door to the nanny industry. Traveling worldwide with families, Stephanie developed a heart for nannies and created the first full apparel line for nannies and caregivers, Nanny Tees.
From hosting luxury self care events for caregivers, creating custom self care boxes, and offering online resources, Nanny Tees has become a global brand shipping merchandise worldwide. Stephanie has been featured on multiple blogs and platforms including The Broadcast, Good Morning Texas, Sittercity, D Magazine, a Facebook campaign highlighting those who care, along with being named as a Forbes Next 1000.
With a heart for connecting professional nannies with loving families, Stephanie launched The Mtoto Agency, a nanny and home staff placement agency. From hosting events, love for music, travel, spending time with family, and trying new food, Stephanie strives to encourage others to live a life of genuine joy and gratitude.
Check out the Speaker Feature with Stephanie.
Nannying While Black
Nannying While Black is a conversation about the nanny industry from the perspective of black nannies and agency owners. From working for non black families, to being mistreated while on the job, this session will shed light on what it's like to be a nanny of color.