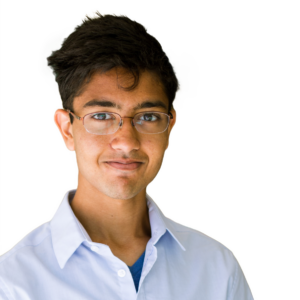 Aakash is the founder of Enginehire, a software platform designed specifically to help nanny and sitter agencies save time, and give their applicants and clients a truly phenomenal experience. Aakash and his team are honored to be working with over 200 agencies all across the country, ranging from agencies that haven't even launched yet to one that's been in business for over 60 years! Aakash is an engineer by training and an inventor at heart, he loves working on hard problems and creating things that help people. When he's not working he loves playing sports and discovering new restaurants with his girlfriend.
Check out the Speaker Feature with Aakash.
How to Use Technology to Save Time and Simultaneously Improve Your User Experience
From our experience working with hundreds of childcare agencies, we've seen that agencies usually lose the most time on five activities:
Creating Candidate Profiles – You should not be chasing applicants for lousy resumes or creating portfolios for them in Canva, use technology to make it easy for them to create beautiful, consistent portfolios themselves, including introductory videos.
Chasing Temp Clients – How much do you make per booking and how much time do you spend on it? Is it worth it? Design your intake and booking request forms to capture everything you need up front so you don't need to chase your clients.
Chasing Sitters – How much time do you spend asking sitters if they are available for and interested in a job? Create systems that automatically communicate available bookings to your team and enables them to communicate their interest back to you.
Your Data Needs to Be Searchable – What if your client asks for someone with more than 10 years of experience who speaks Spanish, is comfortable with dogs and doesn't mind cooking, can you pull up a list of everyone who fits that criteria from everyone who has ever applied to your agency? If you can't, you're wasting the time you spent processing applicants 8 months ago because you no longer remember they exist or what they're looking for.
Reference Checking – Most references don't mind providing a reference, they just don't have time to talk to you during normal working hours. Don't stop calling, but use automation to back you up!
Using technology to complement your work in these 5 areas can save you hours of mundane work, while also improving the experience of everyone you work with.