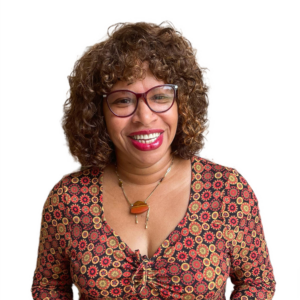 Angela Johnson Sutherland has worked with children and parents in various ways for over 40 years. She has been a Preschool Teacher, Speech and Motor Clinician, Playgroup Director, Child Development Instructor, Home Daycare Owner, Church Nursery Director, Parenting Coach, and Nanny, to name a few. Most recently, she has served as a Newborn Care Specialist, Lactation Educator, and New Parent Educator.
Angela holds a degree in Early Childhood Education and a certificate in Special Education. She has also studied Business Management Accounting and American Sign Language. Education is crucial to her, so she continues her studies through continuing education courses, professional development workshops, online webinars and classes, child development conferences, and monthly educational meetups with her peers.
Round Table Discussion: NCS Focus
The Teaching Interview: How To Land That NCS Job!
One of the sole purposes of new parents hiring an NCS is so they can learn to care for their baby. Start teaching them during the interview process by creating scenarios and providing examples which shows your in-depth knowledge of babies. This makes you stand out to them and they will circle back to you after interviewing others. Going that extra mile during the interview is the beginning steps to building a bond of trust with new parents and landing that dream job.