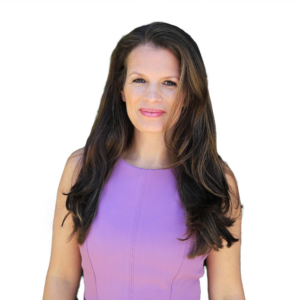 Ryan Jordan: Ryan is the founder and CEO of the award-winning nationwide agency Educated Nannies located in Los Angeles. She also hosts The Educated Mama podcast and she consults with parents and nannies. Ryan has over twenty-five years of experience working with children and families as a childcare expert, teacher, positive discipline educator, nanny, and tutor. She was also featured in the Northwestern Mutual 2020 fall campaign for female entrepreneurs who successfully pivoted during a pandemic.
Ryan earned a multiple-subject teaching credential and a Master of Arts in Education from Pepperdine University. In addition to teaching, Ryan spent more than six years as a teacher and full-time professional nanny for high-profile families in LA. Educated Nannies earned the Red Tricycle Award for Most Helpful Childcare Agency in Los Angeles. Ryan was also featured in the Huffington Post for young entrepreneurs who inspire others, and she was nominated for the LA Business Journal's Women Making a Difference Award.
In addition to guiding families and consulting, Ryan is happily married and the proud mother to a son and daughter who fill her days with laughter, an abundance of love, and motherhood challenges.
Round Table Discussion: Business Focus
Financial Intimacy: Let's talk Money!
Founder of Educated Nannies, Ryan Jordan will discuss all things budget, profit, compensation, financial organization, and empowering you to know your worth. Let's hit our goals together!